Stand A Chance To Win With SANBS @ Proficient Property Management
October 04, 2021 |
BY

Proficient Property Management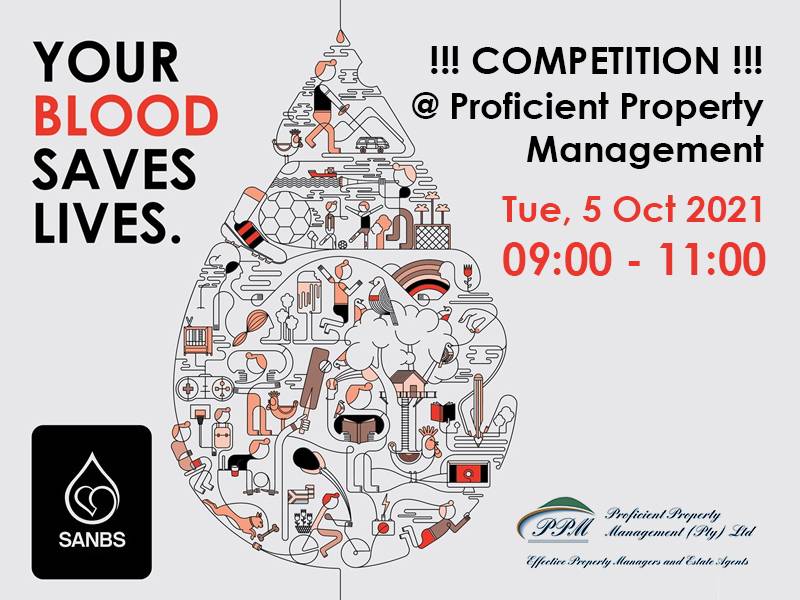 Stand a chance to win a SANBS branded compact camping chair that contains a 24-can cooler & smaller side pockets which can be carried as a backpack, as per the picture below. SANBS blood stocks are critically low nationally so we rely on your support in such a big way.
How to win?
Please donate a unit of blood at Proficient Property Management at 15, 2nd Ave Walmer in the SANBS Bus on Tuesday, 5 October 2021 between 09:00 & 11:00 to secure an automatic entry into the lucky draw. The winner will be announced the following day.
---
In addition to the chance of winning this amazing prize, please remember that your donation will still form part of the new Donor Gift Strategy where donors will qualify for a gift on alternate blood donation as well as all 1st time blood donors. If your next donation is the 'in-between' donation not associated with a gift, don't feel discouraged, as this 'in-between' donation will count towards your next one when you will receive a gift, and every 2nd donation thereafter.
---

If you've recovered from Covid-19, you have to wait 14 days from the day of your test result to donate again or 28 days if you were hospitalized. There is NO waiting period after getting the Covid vaccine. You must feel in good health of the day of donation. If you are using Ivermectin, you are allowed to donate blood, as it poses no risk to the recipient.
PROUDLY
Leave a comment
Be the first person to comment.
Proficient Property Management is an Affiliated member of the following esteemed organisations:
Proficient Property Management (Pty) Ltd is registered with the Property Practitioners Regulatory Authority
Using this site means you accept its
terms
| Copyright © 2022 Proficient Property Management (Pty) Ltd, Port Elizabeth, South Africa
| website by